We are your partner for the elimination of all noise arising from the compression of air or merely from the flow of air. For over 25 years, we have been helping to make vehicles quieter.
Working in close cooperation with our customers in the automotive industry, we have developed innovative solutions, many of which have been the subject of patent applications. We are not just a manufacturer – we see ourselves as your partner in development. Our strength lies in the holistic manner in which we approach and meet the challenges put to us: from the idea and initial conception through to prototyping and final large-scale production.
Short pathways at our Northeim location, and the interdisciplinary nature of our teams, facilitate rapid and high-quality solutions. We are materials specialists and have a broad manufacturing base; this gives us the confidence to meet the most diverse challenges and grants us the flexibility to respond quickly to a changing production environment.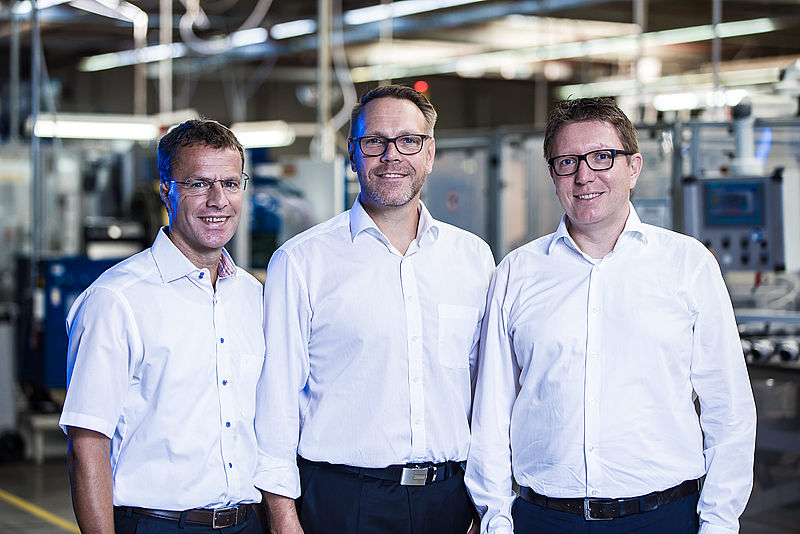 Ralf Buck, Josef Lange, Jörg Friedrich